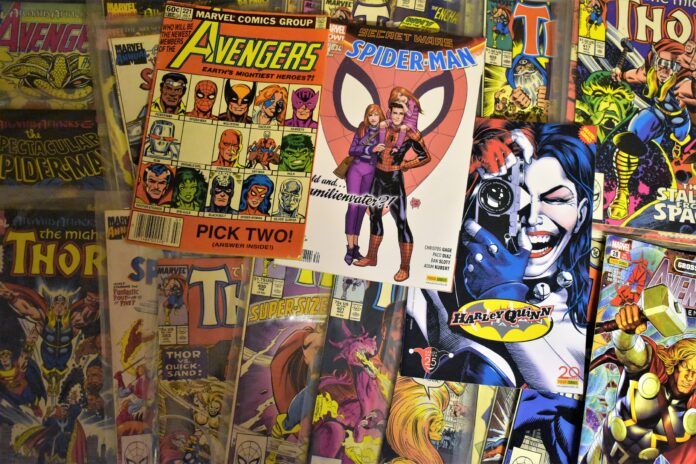 Manga is Japanese comic books created in the late nineteenth century in a style that evolved in the country. It is a phrase that encompasses both comics and cartoons. Outside of Japanese manga series, the term refers to Japanese-made comic books. The comics are extremely popular, with genres ranging from action and adventure to business, romance, science fiction, horror, and sports.
They are popular in the Far East as well as other parts of the world. Indeed, the Middle East and European markets were worth US$250 million to the Japanese economy in 2012. As a result, manga is a prominent publishing branch in Japan. This list features the top 10 best-selling manga series of all time. It exclusively pertains to Japanese manga and excludes any manga written in the English language. Their sales are estimated to the millionth of a copy.
Doraemon ($100 Million) 
Doraemon was a Japanese manga series created by Fujiko F Fujio that lasted from December 1969 to 1996. It has become as well-known as a popular anime series. Doraemon, a robotic cat who can come back in time from the 22nd century to aid a teenage boy named Nobita Nobi, is the main character in the storey. Over the course of the series, 1345 stories were written, which were collected into 45 volumes.
$100 Million For Astro Boy (Mighty Atom).
This science-fiction comic, known around the world as Astro Boy but in Japan as Mighty Atom, was written and illustrated by Osamu Tezuka between 1952 and 1968. The comic features a lot of characters, but Astro Boy is the central figure (Mighty Atom). A number of films and television series have been based on manga. Indeed, when it was initially adapted for television, it was the first Japanese animated television series to exemplify what would eventually be known as anime. The plot revolves around a world where humans and robots coexist. The animation was serialised in two newspapers between 1972 and 1973, and then again between 1980 and 1981, increasing its popularity.
Slam Dunk – $120 Million
Slam Dunk is a sports-themed manga created by Takehiki Inoue about a basketball team from Shohoku High School, demonstrating how comics can span multiple disciplines. Kids all over the world recognise the theme, which is one of the reasons it has become so successful. Between October 1990 and June 1996, it was published as a manga, but it was also adapted into an anime television series, which aired for 101 episodes between October 1993 and March 1996. It was notably well-received in Japan and other Asian nations, but it also performed well in Europe.
 Oishinbo – $130 Million
Oishinbo literally translates to "the gourmet," and this manga is about cooking, yet it is a drama. Tetsu Kariya wrote and Akira Hanasaki illustrated this long-running cookery manga. It was first published in October 1983 and is still in print today. The storey follows Shiro Yamaoka, a food journalist, and Yuko Kurita, his partner and wife. It is the eighth-longest manga of all time.
Case Closed – $150 Million
This detective fiction manga debuted in January 1994 and is still going strong today. It's also known as Detective Conan, and it's been written and drawn by Gosho Aoyama since the beginning. The storey revolves around an amateur detective who is transformed into a child while investigating a mysterious organisation. Throughout the years, he solves a large number of crimes while imitating a friend of his father's. It was licenced for an anime series in the United States in 2003, and it first aired in 2013.
Kochira Katsushika-ku Kameari Koen-mae Hashutsujo – $156.5 Million
Osamu Akimoto wrote and illustrated this humorous policy manga, which ran from September 1976 until September 2016 and was just discontinued. The storey is set in downtown Tokyo, and the protagonist is Kankichi Ryotsu, a middle-aged cop. With a total of 1960 chapters, it is the manga series with the most volumes published.
Naruto – $220 Million
Masashi Kishimoto wrote and directed this action and fantasy animation, which was released in 1997. Naruto Uzumaki is the series' main character. He is a teen ninja who aspires to be the Hokage, the village's most powerful ninja. It includes only a few simple parts, yet they are enough to make it extremely popular in Japan.
Dragon Ball – $240 Million
Akira Toriyama wrote and drew Dragon Ball, which was initially serialised in 45 volumes between 1984 and 1995. Son Goku is the protagonist, and the storey follows him from boyhood to maturity as he trains in martial arts and travels the world in search of the 'Dragon Balls,' seven orbs that when brought together summon a wish-granting dragon. It has gone on to become one of the most popular manga and anime series in history.
Golgo 13 – $280 Million
This action manga, written and illustrated by Takao Saito, has been published since October 1968. The storey revolves around the main character, a professional assassin. In 2008, it was adapted into a television series. It's no surprise that it's sold so many copies, partly because it's been around for so long.
One Piece – $380 Million
One Piece only started printing in July 1997 (and is still in print today), but it has already established itself as a popular manga. Eichiro Oda has written an action comedy-drama. It recounts the exploits of Monkey D Luffy, a man whose body acquired rubber-like qualities after ingesting a Devil Fruit by accident. He is the leader of the Straw Hat Pirates, a band of pirates.