At some point in your life, you may have come across comics, especially in childhood, when there is all the charm with the characters...
we will finally get the chance to see the DC Comics adaptation. Speech, of course, about Suicide Squad, an adaptation of comics about a...
Great stories continue to be told in the comics, but it is often too complicated to keep up with them. The prices that weigh...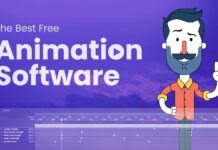 Beautiful isn't it? A film directed by Carlos Lascano (of which you have already seen at least one commercial that of Oscillococcinum, behind the...
Anime is a style of animation that has a lot in common with manga. They share aesthetics - Japanese manga and anime characters. Usually...